Links
We have listed a few links to different websites. Hoping they are of use to you.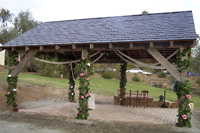 Professional Memberships:


Our solar power system was installed by TFA Solar Pty Ltd. Have a look what they can do for you on Grid Connect Solar Power Systems, Stand Alone Power Supply Systems and Servicing on Grid Connect and Stand Alone systems.
Some photographs on this website are provided by
John Drury, Photographer, 0417 993 330