Other Structures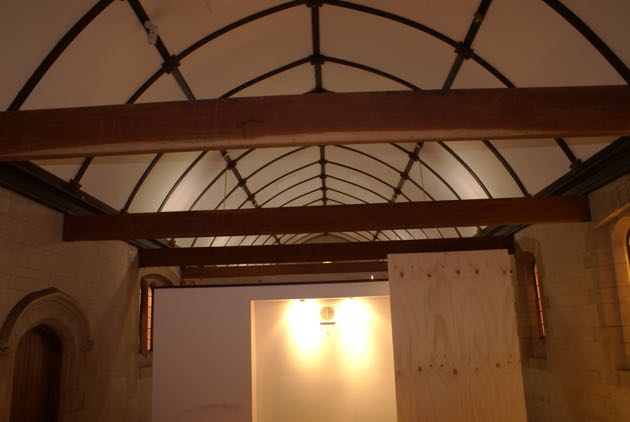 Large Picture: Installing 6.3m beams into a Church conversion to support upstairs living space.
Picture Right: Swimming Pool rest area with steel brackets set within the timbers.
Small Left: Bush Deck within a beautiful garden setting
Small Middle: A fern tree shelter in suburban backyard
Small Right: Large timber structure for verandah and signs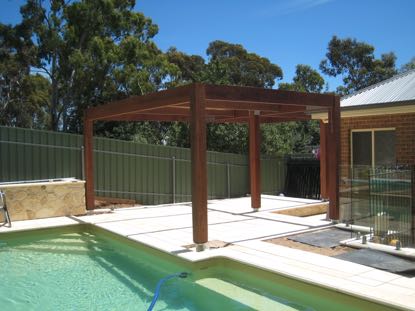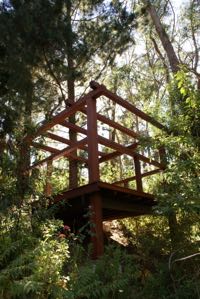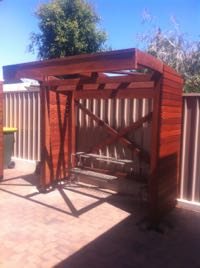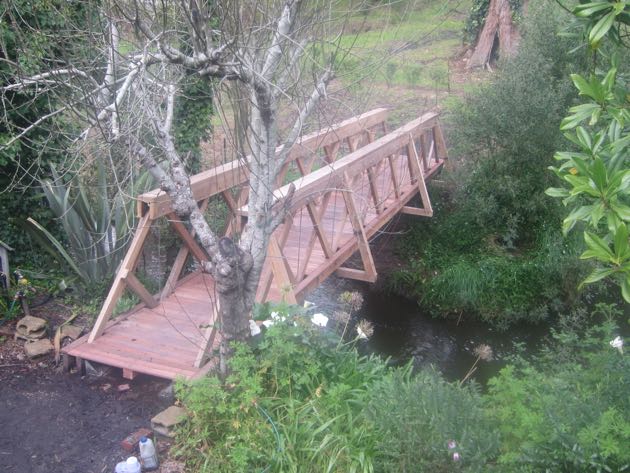 Large Picture: Constructing a 12 meter bridge over a flowing creek in winter was a great challenge.
Picture Right: A simple low pitch roof line timber frame
Small Left: Cypress pine outdoor setting
Small Middle: Using recycled timber for an outdoor cafe in Port Adelaide
Small Right: Rebuilding a two story verandah on a heritage listed house in Port Adelaide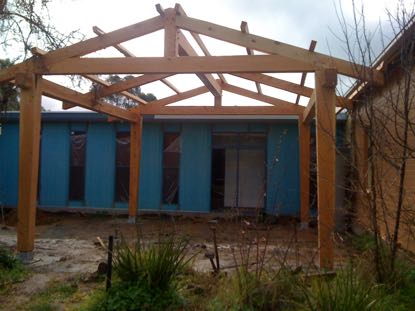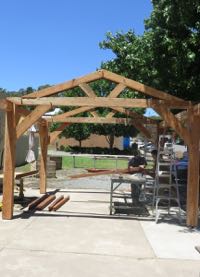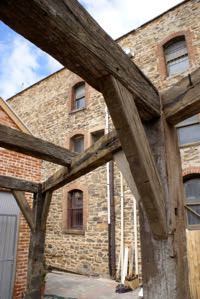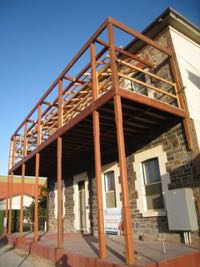 Renovating an old timber framed house in Hahndorf required a few modifications.
Picture Right: A new stair case is installed and crafted into the existing timber framed home with a bridge connecting upstairs spaces – Small Picture Left.
Small Middle: Crafting a new frame next to the existing stairs.
Small Right: New support tie beams to existing rafters with steel plates.